Year-End Celebration
Save The Date - Wednesday, May 17, 2023
Join fellow GSB parents and guardians as we wrap up this school year together. Stay tuned for more details this spring!
2021 PA Year-End Celebration
Parents and guardians gathered on the Founders Hall porch to enjoy Gill St. Bernard's annual Parents' Association Year-End Breakfast Celebration on Wednesday, May 17.
The picture-perfect spring morning was the ideal backdrop for a casual breakfast, refreshments, and conversation before heading to the SBS Pavilion for remarks and a warm welcome from Co-Chairs Beth Gustafson P '20, '22 and Shannon Sabol P '28, '30.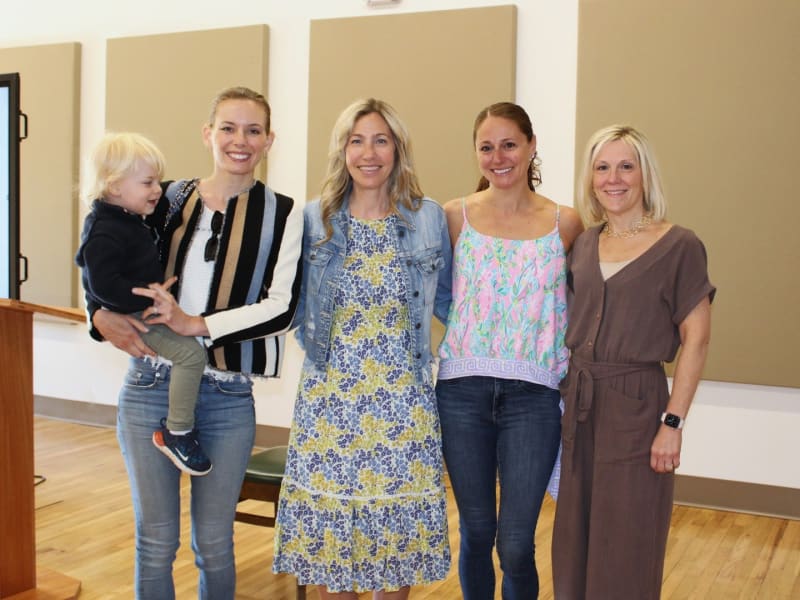 Get Involved with the GSB Parents' Association
Use the link below to learn about PA volunteer opportunities.